---
What's New - Timeline - Articles - Techniques - Catalog - Seminars - Links - Contact Us
---
Memorial page for Chiang Sheng
By Lily Gold

Updated 2/26/02


While in the Fu Hsing Opera School
Image courtesy of Steven Feldman

Image courtesy of Steven Feldman
I have recently gotten into watching old kung fu films. In the 70s and 80s the Shaw Brothers Studios made a ton of films. Stars such as Fu Sheng and The Venoms: Sun Chien, Kuo Chui, Lu Feng, Lo Meng, and Chiang Sheng, became known from the Shaw Brothers films they were in. (Wei Pai was one of the 5 Deadly Venoms but is not always included in the "Venoms" list because he wasn't in all of the movies that came after the 5 Deadly Venoms known as "Venoms films")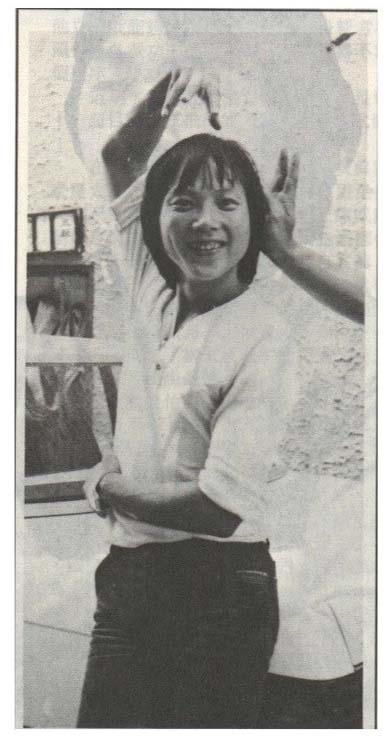 Image from Venoms FAQ site, the Basic Five page
Chiang Sheng is a favorite of mine. A truly unique actor. He appeared in approximately 25 films. Chiang was incredibly agile, doing a ton of acrobatic stuff in fight scenes. He also fought with a variety of different weapons. The thing I really enjoy about the Venoms films is that they are all excellent fighters and can do a lot of acrobatic stuff, rather than a film where only the star can fight well – everyone in these films fights well.
Chiang Sheng was called "cutie pie" by his fans. He and Kuo Chui, and Lu Feng, all had a Peking Opera background. The Venoms would go on to appear together in 14 other films.
Some of my favorite films (I haven't seen all of them yet) that have Chiang Sheng in them are: The Spearman (aka Flag of Iron), Invincible Shaolin (aka Unbeatable Dragon), 2 Champions from Shaolin, Crippled Avengers (aka Mortal Combat aka The Return of the 5 Deadly Venoms), Killer Army, The Kid with the Golden Arm, and The Five Deadly Venoms. He was also great as a villain in the Nine Demons (aka Nine Venoms).
I was so inspired by Chiang Sheng that I have begun training in Kung Fu. I'm learning Shaolin Youth Fist Form and the Double Dagger form.
I hoped to find a ton of stuff on Chiang Sheng on the Internet, but surprisingly I did not find very much. Lots of sites mention the films and have reviews of them, but only a few have any information and/or photos of him. I have linked the ones that do. The Shaw Brothers Official Site does not have any bios on him or the other stars from their films. You would hardly know that they did Kung Fu films looking at their site - pretty bad in my opinion - I think that the Venoms, Fu Sheng and the other Shaw Brothers Studio Stars were in a large way responsible for the success of the Shaw Brothers Corporation.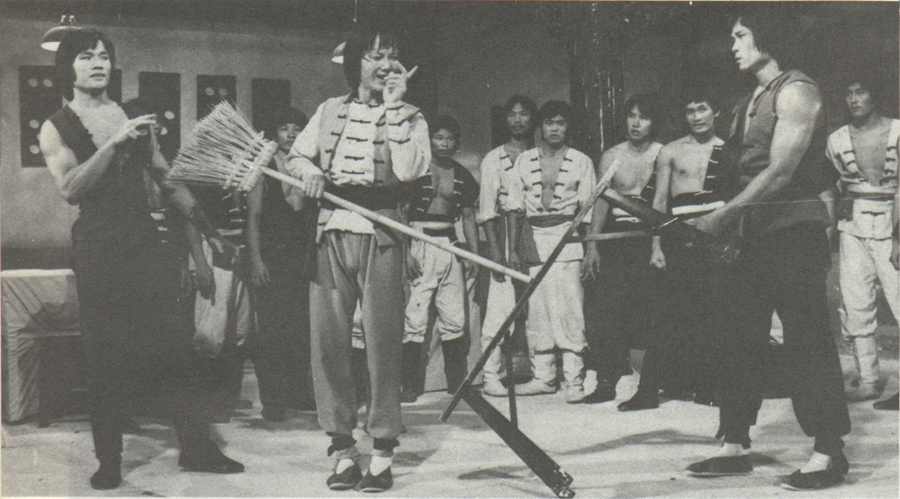 Image courtesy of Steven Feldman
Watching Chiang Sheng, the other Venoms and Fu Sheng has pretty much spoiled me – I'm not usually impressed with other films that I see. Jackie Chan and Jet Li are great, but it's just not the same. With the re-release of the "Venoms" films, hopefully others will see these films and gain an appreciation of the talent of these guys and the work they did (most of the Shaw Brothers stars did their own stunts)
Sadly, Chiang Sheng died in 1991. He died from a heart attack, but Kuo Chui [aka Kwok Choy aka Philip Kwok] said it was probably from a broken heart…he was alone and depressed, drinking heavily, and he died. He wasn't found for 3 days. An interview with Kuo is linked below.
I bet he would have never guessed that well over 20 years after making 5 Deadly Venoms, people would still be watching his films and not only be entertained by them, but also be inspired by them. A bow to you, Chiang Sheng.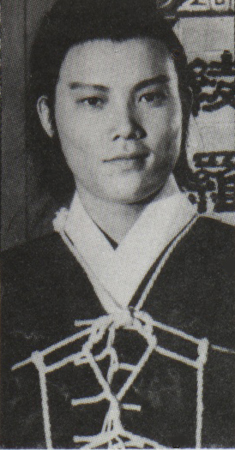 Image courtesy of Steven Feldman
I welcome feedback on this page. I am planning to add more to it in the future, maybe movie reviews. If you know of good Chiang Sheng web sites that I do not have linked here, please let me know about them.
Beijing Video there is a ton of Kung Fu movie stuff on this site including a Venoms page and a Chiang Sheng Memorial Page - but these 2 sections are being redone and are closed at the moment.
Steven Feldman's Chang Chen page with a photos section and Venoms filmography page. A new photos pages by Steven - check out: http://changcheh.0catch.com/vpix/venpix.htm
http://changcheh.0catch.com/vpix/vpix.htm
http://changcheh.0catch.com/spix/spix.htm
http://changcheh.0catch.com/cpix/cpix.htm
A Chiang Sheng film bio page it has the Chinese name of the film and the English titles also. A good site to check before you buy a film, to prevent buying the same film just because it has a different title.
*new* Five Deadly Venoms site - excellent site with tons of stuff - movie reviews, news, trading and a great multimedia section
Kuo Chui Interview from Eastern Heroes Special Edition #5
Lo Meng Interview from Hong Kong SuperstarsVol. 1 #7
* this site seems to have disappeared - Old School Martial Art Stars. Bios and photos
*recently updated!* The Venoms Resource - excellent page with a lot of film info on it and more.
Venoms FAQ - Excellent Venoms page with lots of photos and a Chiang Sheng page!

Shaw Brothers Studio Links:
K.M.D. Sartori's Shaw Brother page
Official Shaw Brothers Site
Shaw Brothers Movie FAQ
Unofficial Shaw Brothers Site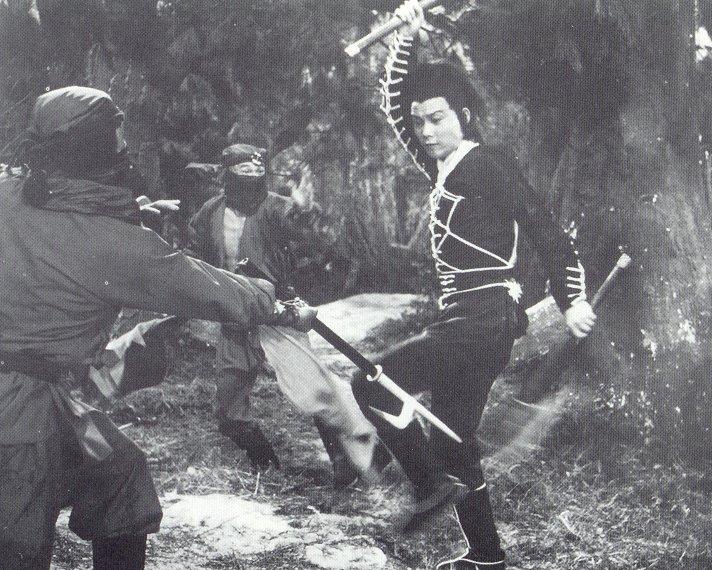 from: Old School Martial Arts Stars


FastCounter by bCentral
---
What's New - Timeline - Articles - Techniques - Catalog - Seminars - Links - Contact Us
---