---
What's New - Timeline - Articles - Techniques - Catalog - Seminars - Links - Contact Us
---

Palestra ab Palus
The Training Hall of the Swamp
For many years I have dreamed of having my own training hall here in the swamp.
Now, thanks to the help of others who share this dream, it has become a reality.

I am very excited to share these photos from the construction with you all.
These outdoor shots were taken last fall.

We now have power and overhead lights inside, which is great.
Still no insulation or heat. The walls are just bare metal.

Dimensions of the school are 40' x 40' x 14'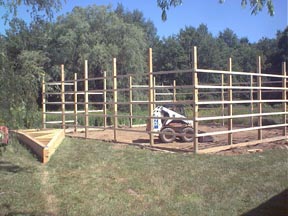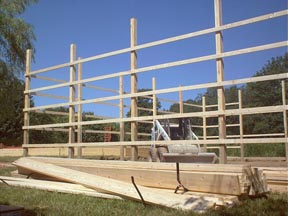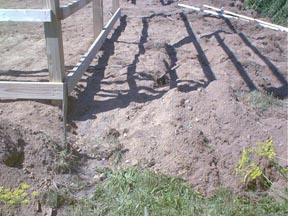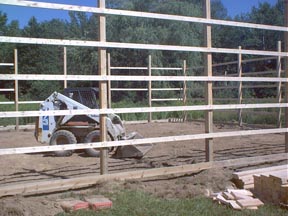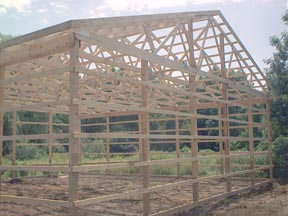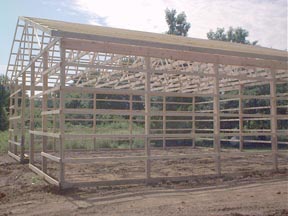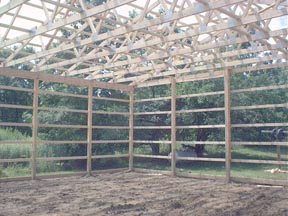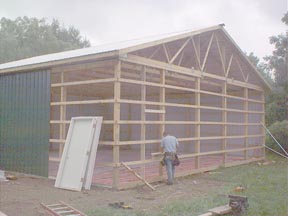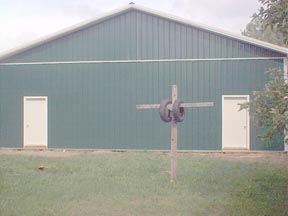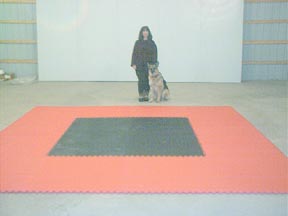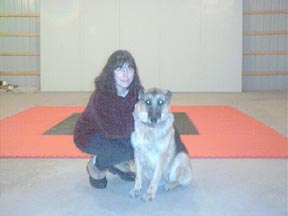 Lily and Tigger showing the size of our wrestling mats.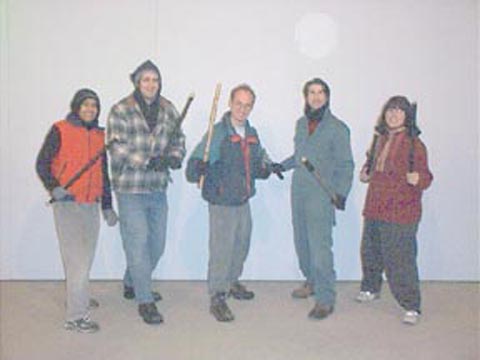 Janaki, Judd, Michael, Kurt, and Lily training hard in the cold weather!
It was about 10 degrees below zero the night I took this picture and the digital camera froze up and refused to work after this one shot because it was just too darn cold for the electronics! The CD player won't work in this kind of cold weather, either. A week before I took this picture, Janaki's lower right eyelash literally froze during class. I went to do a drill with her and noticed a big shiny ice crystal on her lash.

---
What's New - Timeline - Articles - Techniques - Catalog - Seminars - Links - Contact Us
---