---
What's New - Timeline - Articles - Techniques - Catalog - Seminars - Links - Contact Us
---

Russian Martial Arts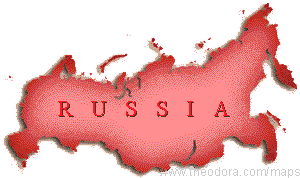 Basic Principles of Russian Martial Arts
Russian Martial Arts are not based on techniques; they are based on training concepts, laws of motion, and "what is" in the moment of contact. This is a far cry from the waza (technique) based mentality of many Eastern arts, where the bulk of instruction is through rehearsing pre-constructed sets instead of improvising inside of a scientific structure. Since there is no "technique" to do right or wrong, the learning curve is shorter. What makes this truly effective is that being struck is the penalty for less-than-optimal performance. Pain is reduced to "biofeedback" that you should do something differently, and when it stops hurting then you've got it right!
Zdorovye Training Camp Report
---
What's New - Timeline - Articles - Techniques - Catalog - Seminars - Links - Contact Us
---
"Maps courtesy of www.theodora.com/maps used with permission"